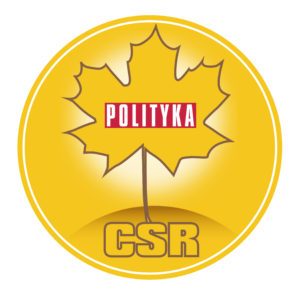 In this year's jubilee edition of the Polityka weekly rank, prepared in cooperation with the Responsible Business Forum and Deloitte, Polpharma received a special award – the Diamond CSR Leaf – alongside another Golden CSR Leaf. This way honoured were four companies who won the highest distinction of the rank, i.e. the Golden CSR Leaf most often in past ten years.
This special distinction confirms the right direction of our actions in the field of sustainable development and responsible business. We would like to thank all our employees and other stakeholders for their constant motivation to become better every day.
As every year, noticed were also the initiatives supporting 17 SDGs (Sustainable Development Goals). This year the activities aimed at counteracting the economic and social effects of the pandemic and activities aimed at reducing the negative impact on the environment and the climate were awarded. Polpharma was mentioned for the good practice Ecovisit – Let's take care of the good climate.
The weekly Polityka has been rewarding companies that support sustainable development and social commitment for ten years. The awards go to organizations that implement the guidelines of the international ISO 26000 standard. The jury of the competition evaluates the activities in such areas as corporate governance, human rights, behavior towards employees, environmental protection, customer care, business integrity and social commitment.