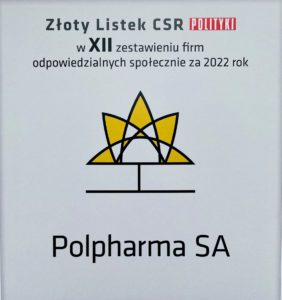 For the 12th time "Polityka" weekly, the advisory firm Deloitte and the Responsible Business Forum have honoured Polish leaders in sustainable development and ESG as part of the CSR Leaves Awards. The organisers analysed the approach of companies from the perspective of environmental, social and corporate governance aspects.
The ratings were awarded on the basis of an analysis based on a questionnaire completed by the companies, developed in accordance with the guidelines of the ISO 26000 standard (guidance on social responsibility) and in relation to the European Sustainability Reporting Standards and the latest ESG trends.
In this year's edition of the ranking, submitted were 127 organizations, out of which 104 companies were awarded. POLITYKA's Gold CSR Leaf went to 23 companies, the Silver Leaf – 35, and the White Leaf to 46. POLITYKA's Green Leaf received 19 companies.